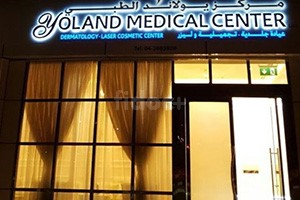 Yoland Medical Center
Nad Al Hammar
Consultation fees starting from AED 300/-
Single-Speciality
Dermatologist
Call to Book Appointment
Please mention Fidoc when you call
Note: Please confirm with the medical center if your insurance plan is covered. Prices are indicative and may vary on occasion.
About us
Specialities
Doctors
Insurance
Map
Feedback
Description
Yoland Medical Center is popular amongst a large number of people in Dubai. We are known for the hospitability, care and nurture that we offer to our patients. For us, patients are our priority and our doctors give their best towards providing the best treatment and speedy recovery of each patient. We have all the modern equipment and tools available with us that help us in improving our services for our patients.
Method of payment:
Cash / Card
Address
Near Nad Al Hammar School,
Nad Al Hammar, Dubai
Photos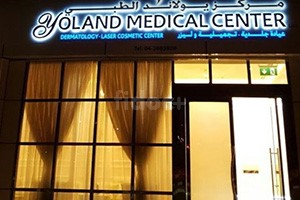 Specialities available at this venue
Dermatologist
A dermatologist is a medical practitioner who specializes in the treatment of skin, nails & hair. In a wider sense it involves cosmetic treatments.
Find Doctors and Make Appointments Online
Managing your healthcare is easier than ever before with Fidoc. Just search for a doctor in your insurance network, see available times, and book an appointment on the spot! You can read real doctor review from other patients, see the doctor's background and education, view photos of the office, and more. It's simple, secure, and free!
Related searches leading to this page