Aesthetic Doctors in Dubai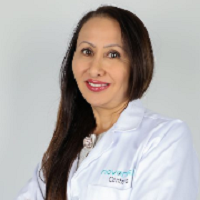 Dr. Olga Islomova
Aesthetic specialist
Female Doctor, UAE
Bourgeois Dental Clinic, Sheikh Zayed Road
Call to Book Appointment
Please mention Fidoc when you call
Note: Please confirm with the medical center if your insurance plan is covered. Prices are indicative and may vary on occasion.
Aesthetic Doctors In Dubai
Aesthetic medicine focuses on improving cosmetic appearance. It mainly involves the process of modifying a person's physical appearance.
Find the best doctors and medical professionals in Dubai and book your appointment by calling them directly. We enable discovery of the best healthcare services in the city. Find the best Aesthetic Doctors In Dubai and book your medical appointment.
Popular Aesthetic Doctors in Dubai