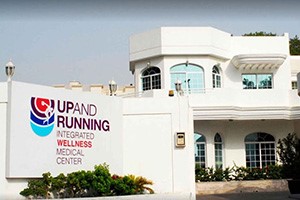 Up And Running Medical Center
Emirates Hills
Consultation fees starting from AED 500/-
Multi-Speciality
Chiropractor, Family Physician & more
Call to Book Appointment
Please mention Fidoc when you call
Note: Please confirm with the medical center if your insurance plan is covered. Prices are indicative and may vary on occasion.
About us
Specialities
Doctors
Insurance
Services
Map
Feedback
Description
Up And Running Medical Center is based in Emirates Hills, Dubai. We aim to provide the best treatment and facility to our patients at affordable rates. The clinic is run by a group of medical practioners who are highly experienced and well trained in their field. We have Orthopedic Surgeon, Chiropractor, Family Physician, Physiotherapist at Up And Running Medical Center.
Method of payment:
Cash / Card
Address
Emirates Golf Club,
Near Nakheel Metro,
Emirates Hills, Dubai
Photos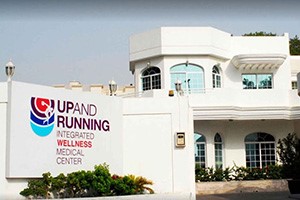 Specialities available at this venue
Chiropractor
Chiropractic is a medical science concerned with the treatment of mechanical disorders of the musculoskeletal system that is related to spine.
Family Physician
Family medicine is a speciality that gives comprehensive healthcare solutions to individuals of all ages.
Orthopedic Surgeon
Orthopedic surgery is a medical branch that is concerned with the surgical treatments, diagnosis and conditions involving the musculoskeletal system.
Physiotherapist
A physiotherapist is a medical professional qualified to treat disease, injury or deformity by physical methods like massage and exercise.
Find Doctors and Make Appointments Online
Managing your healthcare is easier than ever before with Fidoc. Just search for a doctor in your insurance network, see available times, and book an appointment on the spot! You can read real doctor review from other patients, see the doctor's background and education, view photos of the office, and more. It's simple, secure, and free!