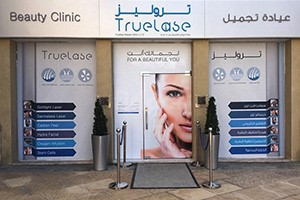 Truelase Beauty Clinic
Mirdif
Multi-Speciality
Dermatologist, General Practitioner (GP) & more
Call to Book Appointment
Please mention Fidoc when you call
Note: Please confirm with the medical center if your insurance plan is covered. Prices are indicative and may vary on occasion.
About us
Specialities
Doctors
Insurance
Map
Feedback
Description
Truelase Beauty Clinic is specialized in Dermatology and Plastic Surgery. We strongly believe in giving a positive experience when you visit us. We use effective laser machines in a professional, comfortable atmosphere to help you feel at ease. Truelase beauty clinic has highly experienced and certified laser technicians who are in the laser industry for over 12 years.
Method of payment:
Cash / Card
Address
Uptown Mirdif Mall,
Beside Medi Clinic,
Mirdif, Dubai
Photos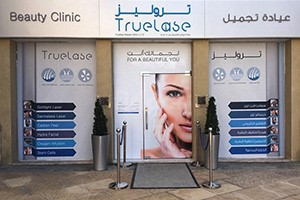 Specialities available at this venue
Dermatologist
A dermatologist is a medical practitioner who specializes in the treatment of skin, nails & hair. In a wider sense it involves cosmetic treatments.
General Practitioner (GP)
A general practitioner is a doctor who treats most minor and chronic illnesses and then refers those with serious conditions to a hospital.
Plastic Surgeon
Plastic surgery involves reconstructing or repairing parts of the body by transfer of tissue, either for the treatment of injury or cosmetic reasons.
Sat - Thu
9:00 AM - 7:00 PM
Fri
9:00 AM - 8:00 PM
Call to Book Appointment
Please mention Fidoc when you call
Note: Please confirm with the medical center if your insurance plan is covered. Prices are indicative and may vary on occasion.
Conner
Doctor is, very polite, and calm knows the problem. I even have finished a hair transplant and four months have passed. The effects are properly as of now. Hoping for the best inside the future. I have fully agree with her. Thank you
Alina
I was very scared and in spite of residing miles away I went for her but it turned into really worth it. Although I need to see the consequences after some other 2 months to this point I am pretty content along with her advice approach she will do stuff himself and not delegate to an amateur.
Navin
She has deep information on her subject and she's also extremely skilled at carrying out surgeries. I was dealing with acute trouble of routine facial warts. The doctor has been very a success and my warts have been permanently removed.
Find Doctors and Make Appointments Online
Managing your healthcare is easier than ever before with Fidoc. Just search for a doctor in your insurance network, see available times, and book an appointment on the spot! You can read real doctor review from other patients, see the doctor's background and education, view photos of the office, and more. It's simple, secure, and free!
Related searches leading to this page