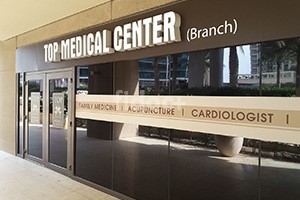 Top Medical Center
Dubai Marina
Consultation fees starting from AED 380/-
Multi-Speciality
Acupuncturist, Cardiologist & more
About us
Specialities
Doctors
Insurance
Services
Map
Feedback
Description
Top Medical Center is based in Dubai Marina. We have a panel of highly experienced Dentist, Acupuncturist, Prosthodontist, Family Physician, Chiropractor, General Practitioner (GP), Dietitian, Psychologist, and Cardiologist. The infrastructure of the clinic is relaxing and has state of the art amenities. Top Medical Center has cordial patient coordinators that keeps the patients at topmost priority.
Method of payment:
Cash / Card
Address
Ground Floor,
Grosvenor House Hotel,
Dubai Marina, Dubai
Photos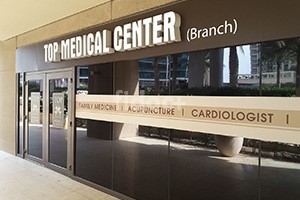 Specialities available at this venue
Acupuncturist
Acupuncture is a Chinese practice of inserting fine needles through the skin at specific points especially to cure diseases or cure pain.
Cardiologist
Cardiologists are doctors who specialize in the diagnosis and treatment of heart diseases and blood vessels abnormalities.
Chiropractor
Chiropractic is a medical science concerned with the treatment of mechanical disorders of the musculoskeletal system that is related to spine.
Dentist
A dentist is a doctor who specializes in prevention, diagnosis and treatment of disease, injury, and malformations of teeth, jaw and mouth.
Dietitian
A dietitian is an expert in dietetics, human nutrition and the regulation of the diet of an individual based on their medical conditions and needs.
Family Physician
Family medicine is a speciality that gives comprehensive healthcare solutions to individuals of all ages.
General Practitioner (GP)
A general practitioner is a doctor who treats most minor and chronic illnesses and then refers those with serious conditions to a hospital.
Prosthodontist
Prosthodontists are experts in restoration of teeth. Prosthodontics is a branch of dentistry which involves aesthetic restoration of teeth.
Psychologist
A psychologist makes abstract studies on mental disorders and their treatments. They offer therapy for mental conditions and behavioral issues.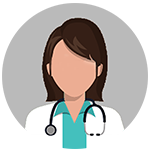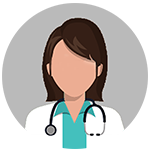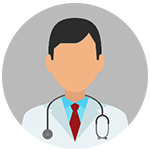 Find Doctors and Make Appointments Online
Managing your healthcare is easier than ever before with Fidoc. Just search for a doctor in your insurance network, see available times, and book an appointment on the spot! You can read real doctor review from other patients, see the doctor's background and education, view photos of the office, and more. It's simple, secure, and free!
Related searches leading to this page