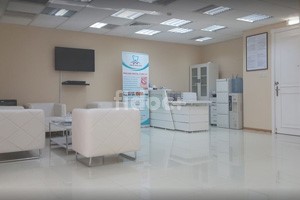 Oracare Dental Clinic
Barsha 1
Consultation fees starting from AED 150/-
Multi-Speciality
Dentist, Endodontist & more
About us
Specialities
Doctors
Insurance
Map
Feedback
Description
Oracare Dental Clinic gives special attention to each patient on an extremely professional and dedicated level. Our Dentist Dr. Shahrzad Kadkhodayan specializes in Cosmetic Dentistry in addition to general dentistry. We have a dedicated and well qualified staff to guide you for the best treatments available. Oracare Dental Clinic is first in UAE to offer Dental Plans. A Dental center with top of the line infrastructure utilizing modern technology to provide clinically excellent dentistry.
Method of payment:
Cash / Card
Address
Eissa Lutfi Building,
Opposite Sharaf DG Metro Station,
Barsha 1, Dubai
Photos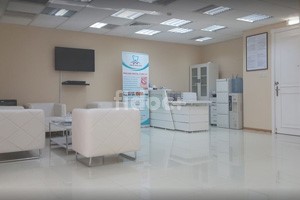 Specialities available at this venue
Dentist
A dentist is a doctor who specializes in prevention, diagnosis and treatment of disease, injury, and malformations of teeth, jaw and mouth.
Endodontist
Endodontists are specialized to treat dental problems with endodontic therapy. It involves the tooth root, dental pulp and surrounding tissues.
Orthodontist
Orthodontics is a speciality field of dentistry. An orthodontist deals with diagnosis, prevention and correction of malpositioned teeth and the jaws.
Prosthodontist
Prosthodontists are experts in restoration of teeth. Prosthodontics is a branch of dentistry which involves aesthetic restoration of teeth.
Laylah
love the manner in which she treat to persistent exceptionally treatment with patience . fantastic involvement in her. all things considered an incentive for cost. best understanding and all equipement and advances completely trusted,Thats what we call quality assistance.
Miles
I was worried for the treatment yet she calmly dealt with me. She keeps her patients very much educated and you can without much of a stretch trust her. At the point when you visit her be guaranteed that you are in safe hands.Value for money I would say.
Holland
The specialist is amazingly expert and inviting and rushed to analyze the condition. The entire operation was smooth, precise and the specialist ensured I knew and happy with the outcomes. I'd prescribe her to companions. By and large a wonderful encounter for a dental arrangement.
Qamara
It was an amazing feeling, I didn't feel like I have visited a clinic. Very expert and individual touch. I unquestionably prescribe all to visit the facility for the treatment. The dental specialist is particularly magnificent in his activity.
Brianna
The dentist is very friendly and does her work with ease. She is extremely good with youngsters and handled my five-year-old like a friend. She is recommended for the work at an affordable price.
Find Doctors and Make Appointments Online
Managing your healthcare is easier than ever before with Fidoc. Just search for a doctor in your insurance network, see available times, and book an appointment on the spot! You can read real doctor review from other patients, see the doctor's background and education, view photos of the office, and more. It's simple, secure, and free!
Related searches leading to this page