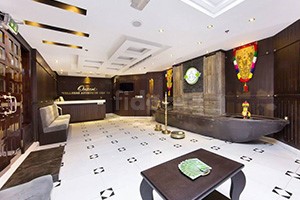 Ontario Wellness Ayurvedic Centre
Business Bay
Consultation fees starting from AED 100/-
Single-Speciality
Ayurveda
Call to Book Appointment
Please mention Fidoc when you call
Note: Please confirm with the medical center if your insurance plan is covered. Prices are indicative and may vary on occasion.
About us
Specialities
Doctors
Insurance
Map
Feedback
Description
Ontario Wellness Ayurvedic Centre offers a wide range of therapeutic services designed to relax, pamper and improve your well-being. Choose from our menu or customize. We're happy to work together with you to create an individual package that best suits your needs. Ontario Wellness Ayurvedic Centre is one of the top Ayurvedic Clinics in Dubai. We pamper our guests and have created a well-suited ambience that is perfect for relaxation and destressing.
Method of payment:
Cash / Card
Address
Shop 3, Ontario Tower P1,
Near Oberoi Hotel, Al Ammal Street,
Business Bay, Dubai
Photos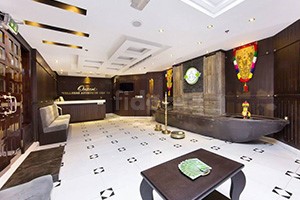 Specialities available at this venue
Ayurveda
Ayurveda is the traditional Indian system of medicine. It is based on balancing the body systems using diet, herbal treatment and yoga.
ALKAALOHA
EXCELLENT AYURVEDIC CLINIC IN UAE. THE PLACE IS NEAT AND CLEAN. WELL EXPERIENCED AND QUALIFIED DOCTORS AND THERAPISTS, BEST RESULT . I LOOK FORWARD TO COME BACK AGAIN WITH MY FAMILY AND FRIENDS. THANKS TO ONTARIO AYURVEDIC CLINIC. ALL THE BEST
Find Doctors and Make Appointments Online
Managing your healthcare is easier than ever before with Fidoc. Just search for a doctor in your insurance network, see available times, and book an appointment on the spot! You can read real doctor review from other patients, see the doctor's background and education, view photos of the office, and more. It's simple, secure, and free!
Related searches leading to this page