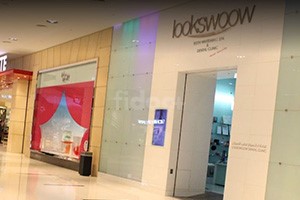 Lookswoow Dental Clinic
Dubai Mall
Consultation fees starting from AED 250/-
Multi-Speciality
Dentist, Orthodontist & more
Call to Book Appointment
Please mention Fidoc when you call
Note: Please confirm with the medical center if your insurance plan is covered. Prices are indicative and may vary on occasion.
About us
Specialities
Doctors
Insurance
Map
Feedback
Description
Lookswoow Dental Clinic strongly believes in Live. Smile. Love philosophy. We have in-house highly professional, licensed and well trained dentists giving the best advice on dental treatment options. Lookswoow Dental Clinic specializes in cosmetic dentistry. We are located in the heart of Dubai on the ground floor of Dubai Mall. We believe in giving personal attention to each and every patient.
Method of payment:
Cash / Card
Address
Ground Floor,
Next To Galleries Lafayette,
Dubai Mall, Dubai
Photos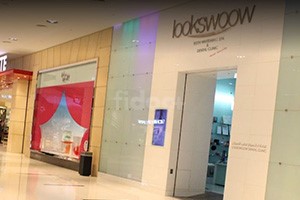 Specialities available at this venue
Dentist
A dentist is a doctor who specializes in prevention, diagnosis and treatment of disease, injury, and malformations of teeth, jaw and mouth.
Orthodontist
Orthodontics is a speciality field of dentistry. An orthodontist deals with diagnosis, prevention and correction of malpositioned teeth and the jaws.
Periodontist
Periodontics is a branch of dentistry that focuses on diseases of the supporting structures of the teeth including the gums and alveolar bone.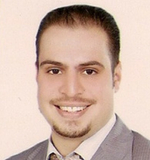 Sat - Thu
9:00 AM - 9:00 PM
Fri
Closed
Call to Book Appointment
Please mention Fidoc when you call
Note: Please confirm with the medical center if your insurance plan is covered. Prices are indicative and may vary on occasion.
Kaylin
I came to know about this clinic after one of my colleagues referred me, I become in intense pain because my teeth were decayed so badly. The Doctor checked my teeth and suggested a root canal. The root canal turned into painless, now I am comfort of the pain... recommended!
Landon
I'm very happy with my new smile n all way to Dr. for been so patient with me. I visited this clinic for my smile designing. Good and actual work. Thumps as much as dental.
Adil
I had a tremendous experience, didn't experience the pain at all whilst getting a root canal done! Much better than my previous dental experience! I'll come back quickly for the further treatment thank you Doctor.
Akanksha
I was seeking out a dentist for my teeth Scaling and came to recognize this medical institution. The doctor was very friendly and very good at his work. I would thank him for all the care he took of me all through the treatment.
Find Doctors and Make Appointments Online
Managing your healthcare is easier than ever before with Fidoc. Just search for a doctor in your insurance network, see available times, and book an appointment on the spot! You can read real doctor review from other patients, see the doctor's background and education, view photos of the office, and more. It's simple, secure, and free!
Related searches leading to this page