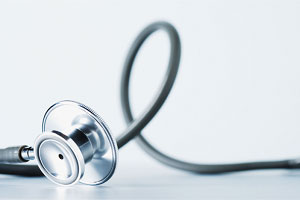 Jupiter Specialty Medical Center
Karama
Multi-Speciality
Cardiologist, Dentist & more
Call to Book Appointment
Please mention Fidoc when you call
Note: Please confirm with the medical center if your insurance plan is covered. Prices are indicative and may vary on occasion.
About us
Specialities
Doctors
Insurance
Map
Feedback
Description
Jupiter Specialty Medical Center is based in Karama, Dubai. It is a popular multi-specialty center in Dubai. The main aim of the hospital is to provide the best healthcare solutions at affordable prices that giving personalized attention to each and every patient. Jupiter Specialty Medical Center has a panel of experts who are skilled and leave no stone unturned to provide the best treatment. These include Gastroenterologist, Endocrinologist, Pediatrician, Cardiologist, Urologist, Homeopath, Gynecologist-Obstetrician, Orthopedist, Dermatologist, Dentist, Ear-Nose-Throat (ENT) Specialist, Radiologist, Pathologist, General Practitioner, and Internal Medicine Practioner.
Method of payment:
Cash / Card
Address
Next To Al Karama Metro Station,
Karama, Dubai
Timings
Sun - Thu
8:30 AM - 1:00 PM
4:30 PM - 9:00 PM
Fri - Sat
8:00 AM - 12:30 PM
4:30 PM - 9:00 PM
Photos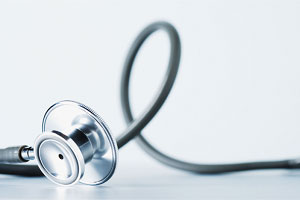 Specialities available at this venue
Cardiologist
Cardiologists are doctors who specialize in the diagnosis and treatment of heart diseases and blood vessels abnormalities.
Dentist
A dentist is a doctor who specializes in prevention, diagnosis and treatment of disease, injury, and malformations of teeth, jaw and mouth.
Dermatologist
A dermatologist is a medical practitioner who specializes in the treatment of skin, nails & hair. In a wider sense it involves cosmetic treatments.
Ear-Nose-Throat (ENT) Specialist
An ENT Specialist is concerned with the diagnosis and treatment of disabilities relating to head and neck, including the ears, nose and throat.
Endocrinologist
Endocrinologists are medical professionals that diagnose and treat problems relating to hormones. The study is called Endocrinology.
Gastroenterologist
A gastroenterologist is a physician with dedicated training and unique experience in diagnosis and treatment of gastrointestinal tract and liver.
General Practitioner (GP)
A general practitioner is a doctor who treats most minor and chronic illnesses and then refers those with serious conditions to a hospital.
Gynecologist-Obstetrician (OB-GYN)
OB-GYN is short for gynecologist-obstetricians who specialize in treating diseases of female reproductive system, and giving birth to babies.
Homeopath
Homeopaths treat a disease by administration of minute doses of a remedy that would in larger amounts produce healthy symptoms.
Internal Medicine
Internal Medicine physicians are specialists who have the knowledge to prevent, diagnose, and treat adult disease across a wide spectrum.
Ophthalmologist
Ophthalmology is a branch of medicine that deals with the anatomy and diseases of the eye. An ophthalmologist deals with surgical eye problems.
Orthopedist
Orthopedics is the medical specialty concerned with correction of deformities or functional impairments of the skeletal system, muscles and ligaments.
Pathologist
A pathologist is an expert of the pathology branch. They interpret and diagnose the changes caused by a disease in tissues and body fluids.
Pediatrician
Pediatrics is a branch of medicine that deals with the development and care of infants and children and the treatment of their diseases.
Radiologist
A radiologist is a medical professional that uses medical imaging to diagnose and treat diseases seen within the body.
Urologist
A urologist is a doctor who specializes in urology and they diagnose and treat diseases of the urinary tract in both men and women.
aleli
Dear Concerned, I would like express my appreciation to my attending OB Gynecologist - Dr. Katherine Ola. I have been diagnosed with Fibroids in 2019 and became her patient at Amber Clinics, Rigga Branch. Since then, she looked after me and at present being with Jupiter Medical Centre, I am under her care. Dr. Ola addressed all my queries thoroughly and provided options on my condition. Her compassion to patients is without a doubt! I can say she does well in balancing professionalism and her friendly nature with patients that made me feel comfortable that I'm in better hands. Just last month, I surpassed the necessary procedure on my case with her utmost support and encouragement. My overall experience with Dr. Ola has been very satisfying and I highly recommend her to women needing OB care. Once again, thank you very much Dr. Katherine Ola and keep shining on your field! Sincerely, Aleli Encarnacion
ANIL
Dear Management, One thing i want to notify you guys that recently i have visited the hospital (Jupiter clinic karama) for my wife, we have met Dr Anitha ( Gynecologist). I am not at all satisfied with her attitude. The first thing i din like is when we entered she sent me out ( I am her husband and we came to know the problem , there is nothing to hide from husband) She told so much unnecessary tests and she was forcing my wife to do all those tests, apart from that she even told my wife that she want to take my tests( Husbands tests). I don't understand one thing we went to the hospital for my wife and doctor want to do my test??? Can you believe that? she even told that she might end up in infertility etc etc . Is that really necessary to tell a patient about such things before the test / Result? why she is making the patients to feel the fear? is that really necessary? She was not a doctor who solve the problems or make the patients comfortable, she is the one who say lots of things and make patients fear about their problems. I really din like her attitude towards the patients. For the insurance approval we had waited one week to get one medical report from the doctor, We had to follow up everyday for that. Very irresponsible doctor. Kindly look into this matter seriously. I personally have a good experience in Jupiter but this doctor really made us think about visiting again to Jupiter. We come to doctors by thinking that this doctor will solve our problem or they will cure us . We come with a respect and fear to doctors. We need doctors who are patient friendly not like this doctors who are money minded. I am really worried about her other patients. What would be their experience. Sad to know that we have got such a money minded doctors who ask patients so many test unnecessarily in such a great country. I feel like reporting her to DHA.
Find Doctors and Make Appointments Online
Managing your healthcare is easier than ever before with Fidoc. Just search for a doctor in your insurance network, see available times, and book an appointment on the spot! You can read real doctor review from other patients, see the doctor's background and education, view photos of the office, and more. It's simple, secure, and free!
Related searches leading to this page