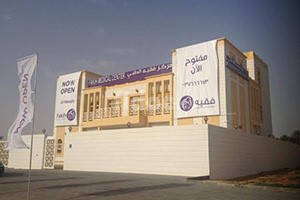 Fakih Medical Center
Jumeirah 1
Consultation fees starting from AED 350/-
Multi-Speciality
Allergist, Cardiologist & more
About us
Specialities
Doctors
Insurance
Map
Feedback
Description
Fakih Medical Center is a well known infertility, gynecology, obstetrics, genetics and IVF centers in the GCC countries. Dr. Fakih has a original and innovative approach in treating cases relating to infertility. Fakig Medical center continuously strive to improve the medical practice and invest in the latest technologies to achieve highest success rates.
Method of payment:
Cash / Card
Address
Suite 201, Al Shafar Building 7,
Al Wasl Road,
Jumeirah 1, Dubai
Timings
Sat - Wed
Thu
Fri
Photos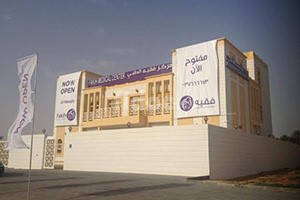 Specialities available at this venue
Allergist
An allergist is a doctor who specializes in diagnosis and treating conditions caused by allergies. They are sometimes referred as Immunologists.
Cardiologist
Cardiologists are doctors who specialize in the diagnosis and treatment of heart diseases and blood vessels abnormalities.
Dietitian
A dietitian is an expert in dietetics, human nutrition and the regulation of the diet of an individual based on their medical conditions and needs.
Gynecologist-Obstetrician (OB-GYN)
OB-GYN is short for gynecologist-obstetricians who specialize in treating diseases of female reproductive system, and giving birth to babies.
Internal Medicine
Internal Medicine physicians are specialists who have the knowledge to prevent, diagnose, and treat adult disease across a wide spectrum.
Neurologist
A neurologist is a specialist in treating disorders of the nervous system. Neurology is basically the study of the nerves and nervous system.
Pulmonologist
Pulmonology is a medical branch that studies the respiratory system. It mainly includes the lungs, the respiratory muscles and the airway passage.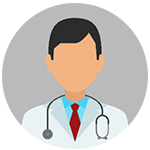 Find Doctors and Make Appointments Online
Managing your healthcare is easier than ever before with Fidoc. Just search for a doctor in your insurance network, see available times, and book an appointment on the spot! You can read real doctor review from other patients, see the doctor's background and education, view photos of the office, and more. It's simple, secure, and free!
Related searches leading to this page