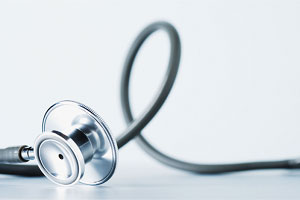 Elaj Medical Center
Al Muraqqabat
Multi-Speciality
Chiropractor, Dentist & more
Call to Book Appointment
Please mention Fidoc when you call
Note: Please confirm with the medical center if your insurance plan is covered. Prices are indicative and may vary on occasion.
About us
Specialities
Doctors
Insurance
Services
Map
Feedback
Description
Elaj Medical Center is located in Al Murraqabat, Dubai. It is one of the most preferred family health care provider in the Al Murraqabat region of Dubai where care is provided by experts in the field like Gynecologist-Obstetrician (OB-GYN), Plastic Surgeon, Rheumatologist, Internal Medicine, Chiropractor, Physiotherapist, Physiotherapist, Dermatologist, Orthodontist, Orthopedic Surgeon, Oral And Maxillofacial Surgeon, Urologist, General Practitioner (GP),General Surgeon, Dentist, Radiologist that provide their knowledge with warmth, empathy and personalized care. Elaj Medical Center integrates latest technology, imbibe the best practices and instill the confidence in our patients.
Method of payment:
Cash / Card
Address
2nd Floor, Century 21 Building,
Opposite Al Kabayl Discount Centre,
Al Muraqqabat, Dubai
Photos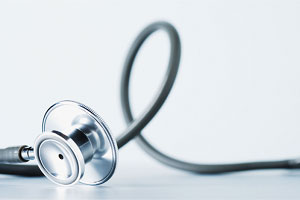 Specialities available at this venue
Chiropractor
Chiropractic is a medical science concerned with the treatment of mechanical disorders of the musculoskeletal system that is related to spine.
Dentist
A dentist is a doctor who specializes in prevention, diagnosis and treatment of disease, injury, and malformations of teeth, jaw and mouth.
Dermatologist
A dermatologist is a medical practitioner who specializes in the treatment of skin, nails & hair. In a wider sense it involves cosmetic treatments.
General Practitioner (GP)
A general practitioner is a doctor who treats most minor and chronic illnesses and then refers those with serious conditions to a hospital.
General Surgeon
General Surgery is a speciality that deals mostly with the abdomen. A surgeon trained and qualified to provide surgical care to the patient.
Gynecologist-Obstetrician (OB-GYN)
OB-GYN is short for gynecologist-obstetricians who specialize in treating diseases of female reproductive system, and giving birth to babies.
Internal Medicine
Internal Medicine physicians are specialists who have the knowledge to prevent, diagnose, and treat adult disease across a wide spectrum.
Oral And Maxillofacial Surgeon
Oral and Maxillofacial surgeons specialize in treating diseases and injuries in the face, jaws and the hard and soft tissues of the mouth area.
Orthodontist
Orthodontics is a speciality field of dentistry. An orthodontist deals with diagnosis, prevention and correction of malpositioned teeth and the jaws.
Orthopedic Surgeon
Orthopedic surgery is a medical branch that is concerned with the surgical treatments, diagnosis and conditions involving the musculoskeletal system.
Physiotherapist
A physiotherapist is a medical professional qualified to treat disease, injury or deformity by physical methods like massage and exercise.
Plastic Surgeon
Plastic surgery involves reconstructing or repairing parts of the body by transfer of tissue, either for the treatment of injury or cosmetic reasons.
Radiologist
A radiologist is a medical professional that uses medical imaging to diagnose and treat diseases seen within the body.
Rheumatologist
Rheumatology is a sub speciality in internal medicine that mainly deals with clinical problems involving joints and tissue disorders.
Urologist
A urologist is a doctor who specializes in urology and they diagnose and treat diseases of the urinary tract in both men and women.
Rehab & Physical Medicine
A branch of medicine that deals with various injuries such as sports and fitness injury, post-injury and post-surgical rehabilitation among others.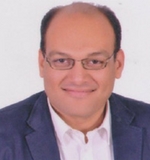 Timings
Sat - Thu
09:00 AM - 10:00 PM
Call to Book Appointment
Please mention Fidoc when you call
Note: Please confirm with the medical center if your insurance plan is covered. Prices are indicative and may vary on occasion.
Find Doctors and Make Appointments Online
Managing your healthcare is easier than ever before with Fidoc. Just search for a doctor in your insurance network, see available times, and book an appointment on the spot! You can read real doctor review from other patients, see the doctor's background and education, view photos of the office, and more. It's simple, secure, and free!
Related searches leading to this page