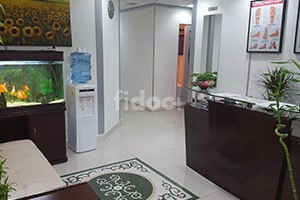 China & Emirates Clinic
Mankhool
Consultation fees starting from AED 200/-
Single-Speciality
Acupuncturist
Call to Book Appointment
Please mention Fidoc when you call
Note: Please confirm with the medical center if your insurance plan is covered. Prices are indicative and may vary on occasion.
About us
Specialities
Doctors
Insurance
Services
Map
Feedback
Description
China & Emirates Clinic is a medical clinic that offers services like massages, acupuncture, etc. We have a wide range of massage services available that help you in rejuvenating your body and at the same time relaxing yourself. Our massages are designed in a way to release stress. We have an sophisticated and soothing ambience designed for each massage room that will make you feel at ease. We are known to offer the massage services in Dubai.
Method of payment:
Cash / Card
Address
Office 219, 2nd Floor, Al Ain Centre,
Opposite Al Khaleej Centre,
Mankhool, Dubai
Photos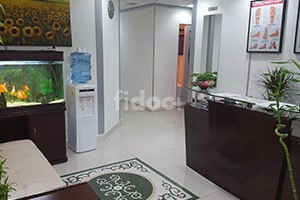 Specialities available at this venue
Acupuncturist
Acupuncture is a Chinese practice of inserting fine needles through the skin at specific points especially to cure diseases or cure pain.
Find Doctors and Make Appointments Online
Managing your healthcare is easier than ever before with Fidoc. Just search for a doctor in your insurance network, see available times, and book an appointment on the spot! You can read real doctor review from other patients, see the doctor's background and education, view photos of the office, and more. It's simple, secure, and free!
Related searches leading to this page