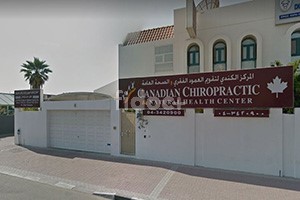 Canadian Chiropractic & Natural Health Centre
Jumeirah 2
Consultation fees starting from AED 600/-
Multi-Speciality
Acupuncturist, Chiropractor
Call to Book Appointment
Please mention Fidoc when you call
Note: Please confirm with the medical center if your insurance plan is covered. Prices are indicative and may vary on occasion.
About us
Specialities
Doctors
Insurance
Services
Map
Feedback
Description
Canadian Chiropractic & Natural Health Centre is based in Jumeirah. It provides solutions for various problems and has specialists to treat those, like Acupuncturist and Chiropractor. Using the latest technology, affordable packages, clean center place and friendly staff makes the patients experience at Canadian Chiropractic & Natural Health Centre worthwhile.
Method of payment:
Cash / Card
Address
Villa 440 B,
Opposite Jumeirah Post Office, Al Wasl Road,
Jumeirah 2, Dubai
Timings
Sat - Wed
9:00 AM - 1:30 PM
4:30 PM - 7:30 PM
Thu
Fri
Photos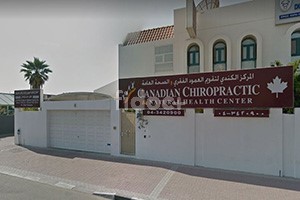 Specialities available at this venue
Acupuncturist
Acupuncture is a Chinese practice of inserting fine needles through the skin at specific points especially to cure diseases or cure pain.
Chiropractor
Chiropractic is a medical science concerned with the treatment of mechanical disorders of the musculoskeletal system that is related to spine.
Find Doctors and Make Appointments Online
Managing your healthcare is easier than ever before with Fidoc. Just search for a doctor in your insurance network, see available times, and book an appointment on the spot! You can read real doctor review from other patients, see the doctor's background and education, view photos of the office, and more. It's simple, secure, and free!