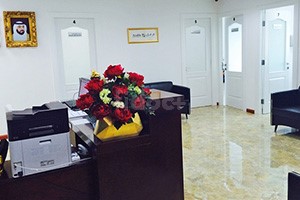 Arable Medical Center
Business Bay
Multi-Speciality
Internal Medicine, Physiotherapist
Call to Book Appointment
Please mention Fidoc when you call
Note: Please confirm with the medical center if your insurance plan is covered. Prices are indicative and may vary on occasion.
About us
Specialities
Doctors
Insurance
Map
Feedback
Description
Arable Medical Center is dedicated to helping people achieve a healthy lifestyle and restore wellness and health to maximum attainable levels with no side effects. Our core specialties are Internal Medicine, Physical Medicine and Rehabilitation and Physiotherapy. Arable Medical Center is located in the Business Bay area of Dubai. The timings of the center are 9am-9pm, we take patients only via prior appointments.
Method of payment:
Cash / Card
Address
Office 4204, 42nd floor, Single Business Tower,
Sheikh Zayed Rd,
Business Bay, Dubai
Photos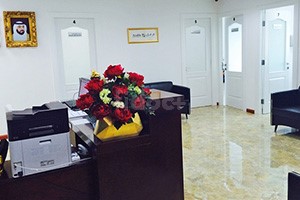 Specialities available at this venue
Internal Medicine
Internal Medicine physicians are specialists who have the knowledge to prevent, diagnose, and treat adult disease across a wide spectrum.
Physiotherapist
A physiotherapist is a medical professional qualified to treat disease, injury or deformity by physical methods like massage and exercise.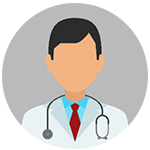 Sun - Sat
9:00 AM - 9:00 PM
Fri
By Prior Appoinment
Call to Book Appointment
Please mention Fidoc when you call
Note: Please confirm with the medical center if your insurance plan is covered. Prices are indicative and may vary on occasion.
Milana
Very appropriate and pleasant health practitioner at the side of a team of friendly staff. Well experienced very caring and welcomed at the clinic. He also gives the right attention to each and every affected person and spends time explaining the prognosis and himself trains on the physical games and physiotherapy. Overall, truly visit for any physio associated concerns.
Cash
I actually have been going to many physiotherapists for a pretty long time however I didn't locate any therapist who's so pleasant and cordial as this doctor. He is so humble and sort and moreover he listens cautiously to his patient.I strongly suggest to him for any kind of physio problem.
Ronav
Very ethical, systematic. I had to radiate backache then I approached to Doctor. And within a few sessions my ache got relieved. I changed into very satisfied with the exquisite team. I strongly advise this center.
Find Doctors and Make Appointments Online
Managing your healthcare is easier than ever before with Fidoc. Just search for a doctor in your insurance network, see available times, and book an appointment on the spot! You can read real doctor review from other patients, see the doctor's background and education, view photos of the office, and more. It's simple, secure, and free!
Related searches leading to this page