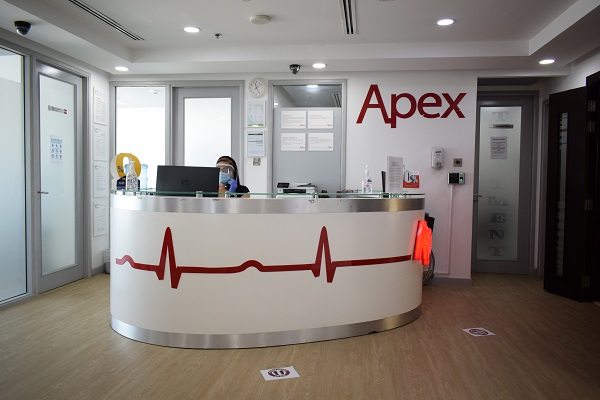 Apex Medical & Dental Clinic
Dubai Motor City
Consultation fees starting from AED 200/-
Multi-Speciality
Dentist, Endodontist & more
Call to Book Appointment
Please mention Fidoc when you call
Note: Please confirm with the medical center if your insurance plan is covered. Prices are indicative and may vary on occasion.
About us
Specialities
Doctors
Insurance
Map
Feedback
Description
Apex Medical & Dental Clinic is a vibrant, established multi-disciplined clinic in the heart of Motor City next to Arabian Ranches. Our team of doctors, dentists and staff are extremely helpful and always available to help our patients improve their health. We aim at promoting healthcare in the city and always strive towards achieving the best possible results for our patents.
Method of payment:
Cash / Card
Address
Suite 303 & 304,
Apex Atrium,
Dubai Motor City, Dubai
Photos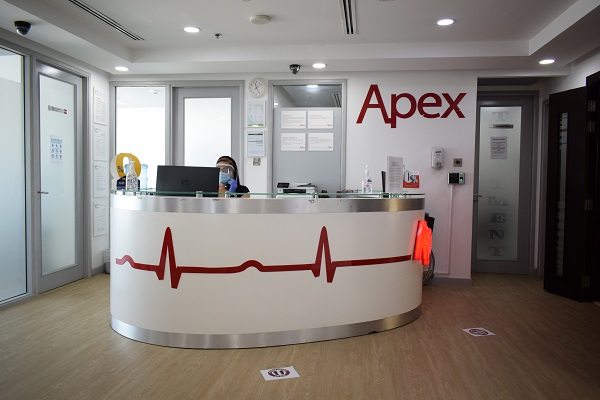 Specialities available at this venue
Dentist
A dentist is a doctor who specializes in prevention, diagnosis and treatment of disease, injury, and malformations of teeth, jaw and mouth.
Endodontist
Endodontists are specialized to treat dental problems with endodontic therapy. It involves the tooth root, dental pulp and surrounding tissues.
Family Physician
Family medicine is a speciality that gives comprehensive healthcare solutions to individuals of all ages.
General Practitioner (GP)
A general practitioner is a doctor who treats most minor and chronic illnesses and then refers those with serious conditions to a hospital.
Oral And Maxillofacial Surgeon
Oral and Maxillofacial surgeons specialize in treating diseases and injuries in the face, jaws and the hard and soft tissues of the mouth area.
Orthodontist
Orthodontics is a speciality field of dentistry. An orthodontist deals with diagnosis, prevention and correction of malpositioned teeth and the jaws.
Pediatrician
Pediatrics is a branch of medicine that deals with the development and care of infants and children and the treatment of their diseases.
Periodontist
Periodontics is a branch of dentistry that focuses on diseases of the supporting structures of the teeth including the gums and alveolar bone.
Physiotherapist
A physiotherapist is a medical professional qualified to treat disease, injury or deformity by physical methods like massage and exercise.
Find Doctors and Make Appointments Online
Managing your healthcare is easier than ever before with Fidoc. Just search for a doctor in your insurance network, see available times, and book an appointment on the spot! You can read real doctor review from other patients, see the doctor's background and education, view photos of the office, and more. It's simple, secure, and free!