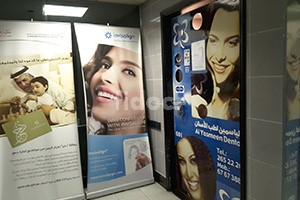 Al Yasmeen Dental Clinic
Al Muraqqabat
Consultation fees starting from AED 200/-
Multi-Speciality
Dentist, Endodontist & more
About us
Specialities
Doctors
Insurance
Map
Feedback
Description
Al Yasmeen Dental Clinic is located in Al Murraqabat. We offer a complete range of dental services and obstetrical and gynecological health care. We have a team of highly skilled and professional doctors and nurses to provide with quality care at affordable rates and provide you with a comfortable, friendly and a relaxing surrounding. Our staff at Al Yasmeen Dental Clinic is multi-cultural speaking English, Arabic and Russian.
Method of payment:
Cash / Card
Address
Room 601, 6th Floor, Bu Haleeba Plaza,
Al Muraqqabat Road,
Al Muraqqabat, Dubai
Photos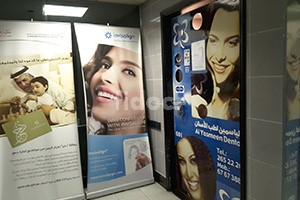 Specialities available at this venue
Dentist
A dentist is a doctor who specializes in prevention, diagnosis and treatment of disease, injury, and malformations of teeth, jaw and mouth.
Endodontist
Endodontists are specialized to treat dental problems with endodontic therapy. It involves the tooth root, dental pulp and surrounding tissues.
Ophthalmologist
Ophthalmology is a branch of medicine that deals with the anatomy and diseases of the eye. An ophthalmologist deals with surgical eye problems.
Orthodontist
Orthodontics is a speciality field of dentistry. An orthodontist deals with diagnosis, prevention and correction of malpositioned teeth and the jaws.
Periodontist
Periodontics is a branch of dentistry that focuses on diseases of the supporting structures of the teeth including the gums and alveolar bone.
Prosthodontist
Prosthodontists are experts in restoration of teeth. Prosthodontics is a branch of dentistry which involves aesthetic restoration of teeth.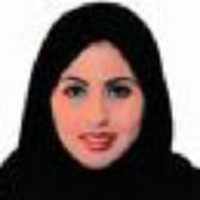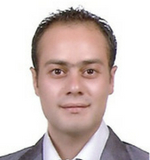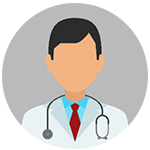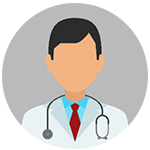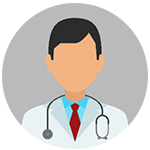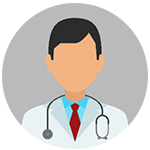 Find Doctors and Make Appointments Online
Managing your healthcare is easier than ever before with Fidoc. Just search for a doctor in your insurance network, see available times, and book an appointment on the spot! You can read real doctor review from other patients, see the doctor's background and education, view photos of the office, and more. It's simple, secure, and free!
Related searches leading to this page